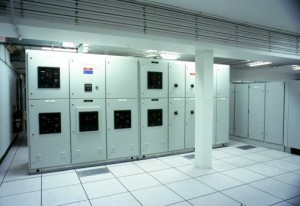 GM Consult today completed a consolidation of all its web hosting services on a new virtual private server (VPS).
It had become impractical to effectively host our own web applications and those of our clients using separate Windows™ and Unix hosting environments. Late in November 2009 we established a new VPS managed by Ausweb. The server is hosted at the state-of-the-art Equinox data center in Sydney. The data center Service Level Agreements provide for 99.9% uptime and the facilities include:
clean, uninterruptible power backed by redundant feeds, generators, and UPS systems;
generators and 44-hour onsite fuel storage ensure continuous, uninterrupted service;
heating, ventilation and cooling (HVAC) systems complying with N+1 specifications, including a centralized chilled water plant with multiple redundant chillers piped in parallel ensuring continuous reliability and satisfying all cooling requirements;
physical security for safeguarding the site and data. The latest in camera systems monitors both interior and exterior facilities around the clock. Access is limited to authorized personnel only, and strictly enforced by electronic access cards, biometric scanning, and guards;
advanced fire suppression systems, surge suppression, specialized heat and smoke sensors, separate fire zones below the floor and above the ceiling, raised flooring for improved server environment, as well as temperature, humidity, static and airborne particle controls; and
redundant, carrier neutral network connectivity using four bandwidth providers (Verizon , Telstra , Optus and PIPE) using dual 1000Mbit/s connections.
The VPS runs Microsoft™ Windows™ Server 2003 and the domains and mail services are managed using a Plesk™ management console with a 100 domain license. Both Microsoft™ SQL Server 2005 and MySQL5 database servers are installed and web applications can run in either Microsoft™ ASP.NET or PHP under Microsoft™ IIS6.0.
All our web applications and mailservers were relocated to the new server on Friday night 27 November 2009 at midnight. We have noticed a significant improvement in performance on all aplications, but particularly those running on Microsoft™ ASP.NET. Our new VPS will allow us full control over all applications and the domain hosting environment, resulting in better performance and scalability.
The affected domains are: