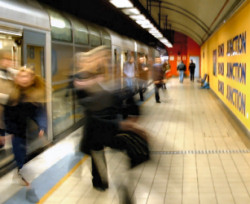 GM Consult provides planning, management and web application development services to the transport and health care management sectors where we are able to make a difference. We are in touch with how people travel and the quality and accessibility of their health services. We are committed to participating in environmentally and socially sustainable projects that reduce the demands on natural resources while improving the lives of people living in modern cities.
Our consultants are specialists in transport planning, health care management and Microsoft development platforms. While they have decades of experience in their specialist disciplines, they are also generalists with an understanding of the relationships between infrastructure, service and the environment. Our clients value our understanding of their business and our ability to clearly articulate the outcomes of our work in plain yet professional language.
GM Consult has a 13-year track record of providing transport planning, health care management and project and program management services to the NSW Government and private sector. Since 2010, we have increasingly also provided ICT related services, blending our specialist expertise in transport, health care management and project/program management with our ICT expertise to provide integrated solutions that our clients' needs. Our solutions are based on Microsoft technologies such as .NET, SQL Server, Azure and SharePoint.
Our proprietary Program Management Office software (PM Office) runs on the Microsoft SharePoint platform and has previously been employed by NSW Roads and Maritime Services (WestConnex Project) and Transport for NSW (TSS PMO). We also offer our PM Office to re-sellers as a value add product to their program management service offerings.